*One off payment no contracts or monthly fees.


See what our customers think …
I text my install link to my customers, my Kwikcard means they always have a point of contact for my services directly from their mobiles. It really keeps me in touch with my customers.
Dave Skillington
Electrician
These are fantastic!!! Love mine and its a breeze to send to anyone, anywhere!!
get one you really won't regret it!
I sent my Kwikcard link to my new customer by text, she had it installed on her mobile in seconds, what an exciting new way to share your contact details with people, I love it and would recommend a Kwikcard to anyone!
Wow!!! what an awesome new way of interacting with your clients, its quick and simple to share your Kwikcard and they look amazing, a very professional service I would recommend to anyone!
Harry Greenberg
Service Manager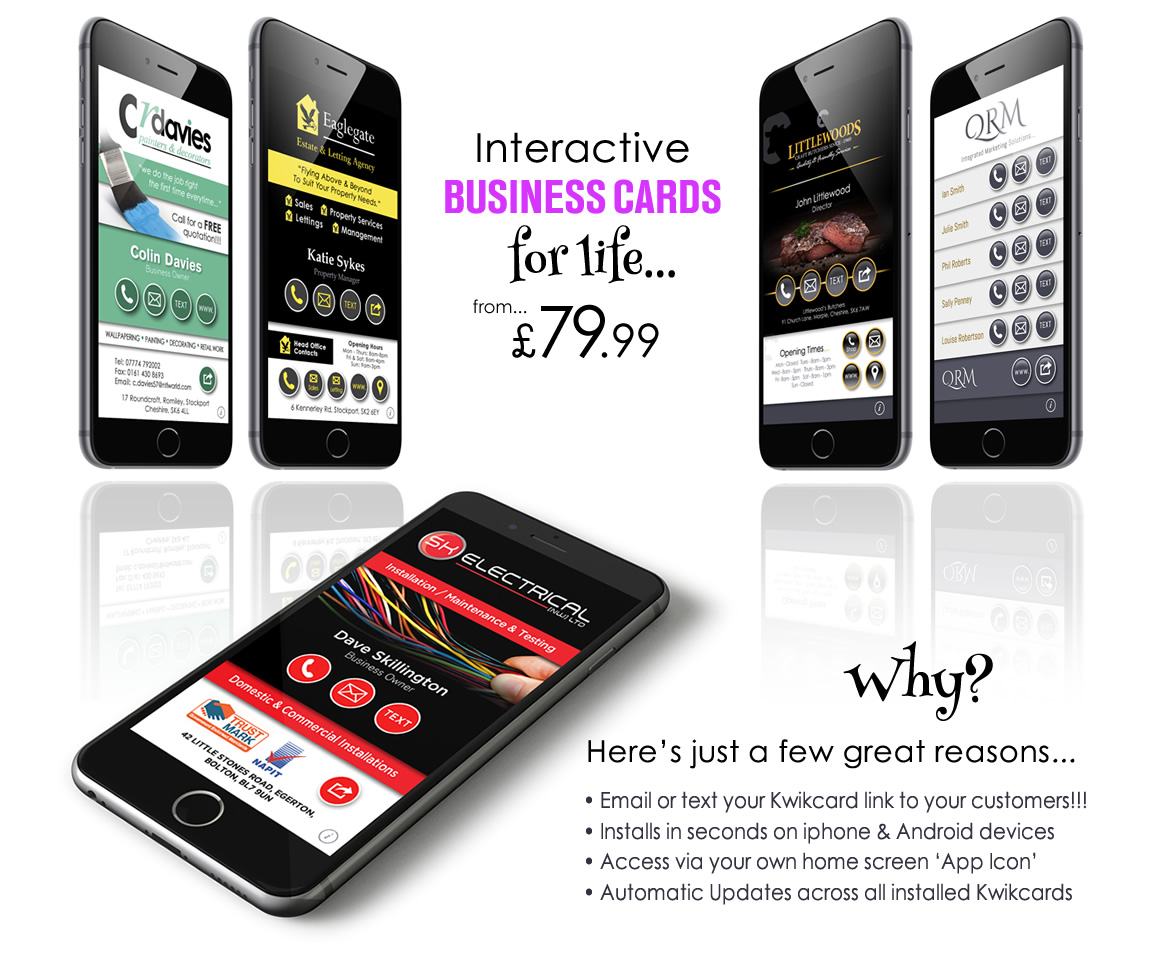 Find out more about Kwikcards…